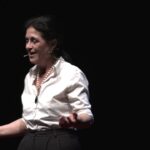 Prof. Gabriella Bottini
Neurologist, neuropsychologist, full professor of Psychophysiology at the Department of Sciences of the Nervous System and Behaviour at the University of Pavia, she directs the Centre for Cognitive Neuropsychology at Niguarda Hospital in Milan. In the field of cognitive neuroscience she studies alterations in space exploration and body schema, cognitive disorders in epilepsy and cognitive impairment. She is interested in the interaction of neuroscience with the fields of law, ethics and art. She is member of several scientific societies and author of numerous articles published in international scientific journals and of books and book chapters focusing on Cognitive Neuroscience.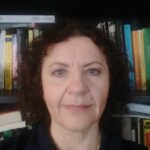 Prof. Silvana Quaglini
Her research interest in general is about decision support systems in medicine and more particularly on basic areas such as decision theory, clinical process modeling, artificial intelligence, probabilistic systems, biomedical statistics, knowledge acquisition. Application areas include support systems for diagnosis, therapy and monitoring, such as computerized guidelines, economic evaluation models based on decision analysis, telemedicine systems and workflow management within healthcare organizations. The main medical areas covered by such applications are stroke, chronic diseases, cardiovascular risk, motor and cognitive rehabilitation. The recent push toward personalized medicine has focused the latest applications on the "shared decision making" and "context-aware home-monitoring patients"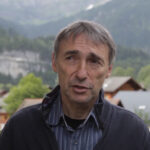 Prof. Egidio D'Angelo
Egidio D'Angelo – CV (italian version) Egidio x sito BCCProf. D'Angelo obtained the degree in Medicine as a fellow of Collegio Ghislieri in Pavia. Then, during his career in electrophysiogical research, he completed an MD in Neurology. His main scientific interests include the function of neurons, synapse and networks of the brain, with a special interest for cellular and synaptic mechanisms of synaptic plasticity.
He is currently Full Professor of Physiology at the Dept. of Brain and Behavioral Sciences of the University of Pavia, Director of the Brain Connectivity Center (BCC) of the IRCCS C. Mondino of Pavia, Coordinator of the PhD in Biomedic Sciences of the University of Pavia, Member of the Directory Board of SIF (societa Itlaiana di Fisiologia), Member of the Scientific Committee of the Centre for Health Technologies of the University of Pavia, Co-director of the Human Brain Project (HBP), Member of Centro Fermi (Rome), Director of the Erice School "Brain Cells and Circuits: Camillo Golgi".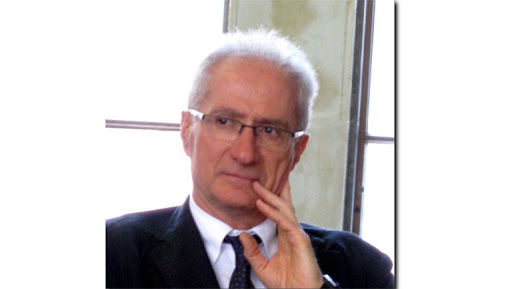 Prof. Amedeo Santosuosso
Amedeo Santosuosso is one of the founders and current Scientific Director of the European Center for Law, Science and new Technologies (ECLT), at the University of Pavia. Professor of Law, Science and New Technologies at the Department of Law, University of Pavia, and at the Institute for Advanced Study of Pavia (IUSS). He serves also as President of the First Chamber at the Court of Appeal of Milan. Santosuosso has served in several ad hoc committee appointed by the Italian government on science and law issues. He was President of the European Association for Neuroscience and Law (EANL) since its foundation (2010) till 2016 and is the main organizer of the Law, Neuroscience and New Technologies Winter School, which takes place yearly at the University of Pavia. He participated in the European Robotics Coordination Action (euRobotics) and is coauthor of the Green Paper on "A legal framework for robotics in Europe" (2013). Amedeo Santosuosso has extensively published books and articles in Italian and is also author of several articles published in international journals and books.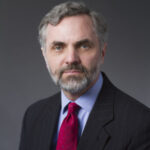 Prof. Oliver Goodenough
Oliver Goodenough is an authority on several emerging areas of law. He has pioneered the application of technology to legal processes, particularly in the field of contracts and business organizations. His goal is to create "digital institutions" within which reliable economic life can take place. As a founder of Skopos Labs, Inc. and a Special Counsel at Gravel & Shea PC, Professor Goodenough is working to make this not just a field of academic study, but also a commercial reality. In his academic capacity, Professor Goodenough has helped Vermont and Nevada shape digital business organization initiatives – a direct application of these principles to law reform in the U.S. In Vermont, he has been a participant in the legislatively-mandated Blockchain study committee and helped to author legislation to give Blockchain technology legal recognition. Professor Goodenough's other fields of research include entertainment law and applications of neuroscience and behavioral biology to legal questions. He is currently a Research Professor at Vermont Law School, Special Counsel at Gravel & Shea PC, a member of the Board of Skopos Labs, Inc., Affiliated Faculty at Stanford's CodeX Center for Legal Informatics, a Research Fellow of the Gruter Institute for Law and Behavioral Research, a Lecturer at the University of Vermont's School of Business Administration, and an Adjunct Professor at Dartmouth's Thayer School of Engineering. He has previously been a Faculty Fellow at Harvard's Berkman Center for Internet & Society and a Visiting Research Fellow at the Cambridge University Department of Zoology. At the national level, he has collaborated with the Office of Financial Research at the Department of the Treasury to explore the possibility of automating financial instruments and other aspects of the emerging world of financial technology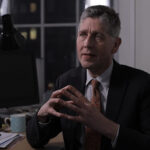 Prof. Patrick Haggard
Patrik Haggard is a cognitive neuroscientist and academic. He is Professor of Cognitive Neuroscience at University College London. Haggard completed his undergraduate degree at Trinity Hall, Cambridge, and then spent a year (1987–88) as a Harkness Fellow at Yale University. He returned to Trinity Hall to complete his PhD, which was awarded in 1991. He then spent three years as a Wellcome Trust prize fellow at the University of Oxford and as a junior research fellow at Christ Church, Oxford. In 1995, he joined UCL as a lecturer, and was promoted to senior lecturer in 1998 and to a readership in 2002. Haggard has published over 500 papers as of 2019. His research has focused on "the cognitive neuroscience of voluntary action" and "the representation of one's own body" by the brain. In 2014, Haggard was elected a Fellow of the British Academy, the United Kingdom's national academy for the humanities and social sciences. In 2016, Haggard was awarded the Jean Nicod Prize.
Area of interest: Voluntary action. Motor cognition. Touch. Somatosensation. Self-representation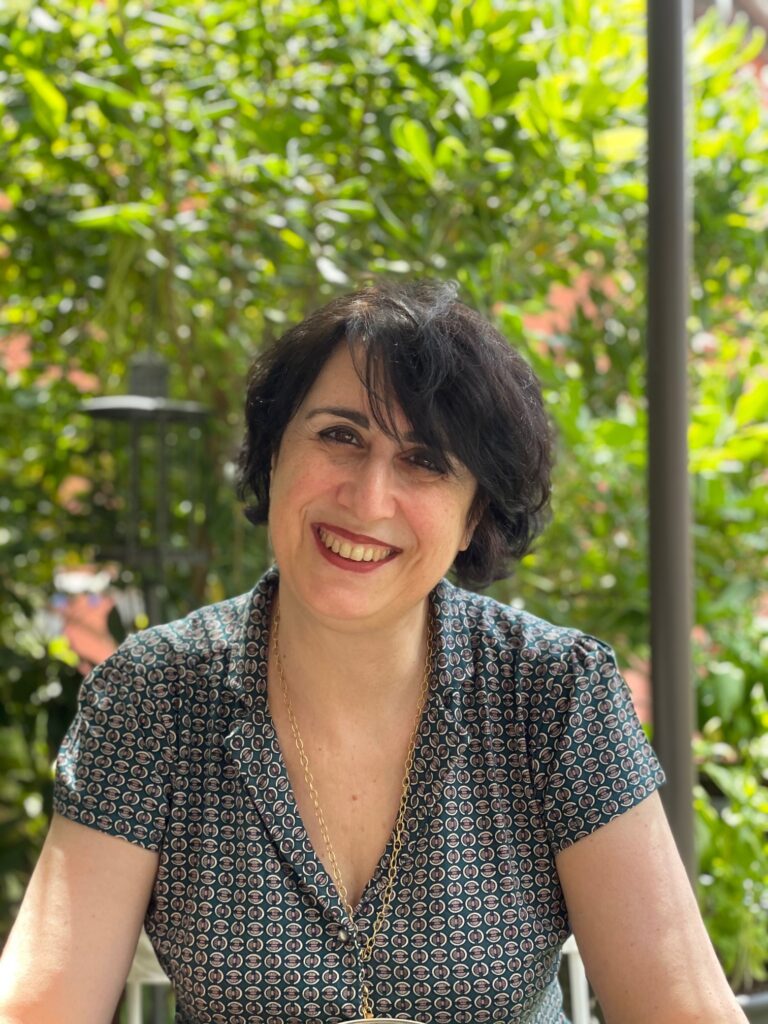 Prof. Daniela Ovadia
Daniela Ovadia has a multidisciplinary background in medicine, cognitive neuropsychology, science communication and research ethics. She has also developed a career in science communication (she is a professional journalist, scientific director of Agenzia Zoe and collaborates with several science publications in Italy and abroad). She studied neuroethics at the University of Pennsylvania in Philadelphia (US) and is co-founder and co-director, together with Gabriella Bottini, of the Neuroscience and Society Lab at the University of Pavia, with the aim of studying the social impact of science on the society, with a specific focus on cognitive neuroscience, law and neuroscience and new technologies. Since 2013 she is the director of the Center for Ethics in Science and Journalism in Milan, an independent, non-profit research and training institution on research ethics. e has carried out research activities in the field of cognitive neuroscience at Niguarda Hospital in Milan and at the University of Pavia (TUTOR and MAPS projects, funded by the Ministry of Health). He participated as a partner in several European projects (BID, SATORI, PROTON) with the task of coordinating the work package of research ethics.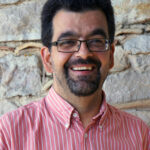 Dr. Fabio Turone
He is partner and director of the Agency Zoe of scientific and medical information based in Milan – working for several media, mostly on medicine and health, but also on science policy, the Internet and electronic publishing.
Since 2017 he is the Italian correspondent of *Research Professional News/*Research Europe, covering Research Policy, Higher Education and Research and Innovation. Since 2019 he contributed to Nature, Nature Middle East and Nature Italy.
He was the chair of the European Conference of Science Journalism ECSJ2020, which took place in Trieste on 1-2 September 2020 in conjunction with the Euro Science Open Forum ESOF2020.
In 2016-17 he was Research Fellow of the Knight Science Journalism Program at the Massachusetts Institute of Technology in Boston. 
He is a member of the Italian Order of professional journalists since 1994, and President of the professional association Science Writers in Italy (SWIM), created in 2009 to promote the diffusion of accurate information about science and technology through all media. 
Fabio Turone is also a member of the board of the European Federation for Science Journalism, that he contributed to establish in 2018, and SWIM delegate at the World Federation of Science Journalists (WFSJ).
He was board member and co-chair of Communication of the 11th World Conference of Science Journalists that took place in Lausanne (Switzerland) in July 2019.
In 2018 he launched a series of workshops for Balkan science journalists, in cooperation among others with the EU Joint Research Center, with two successful events held in 2019 (Belgrade and Lausanne, as a pre-conference event of the World Conference of Science Journalists WCSJ2019), and a third one in preparation for July 2020 in Trieste, as part of the European Conference of Science Journalism ECSJ2020.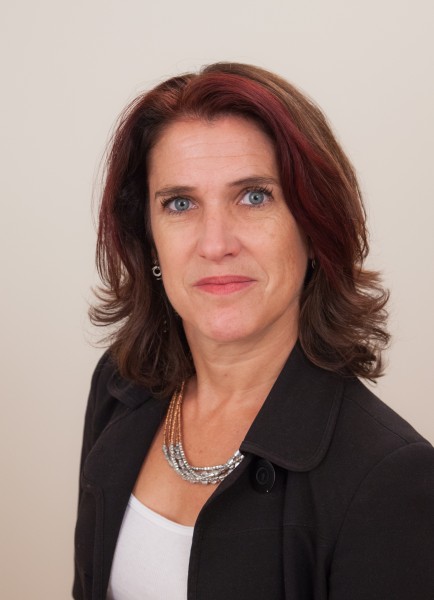 Prof. Dominique Brossard
Dominique Brossard is professor and chair in the Department of Life Sciences Communication at the University of Wisconsin-Madison. Her teaching responsibilities include courses in strategic communication theory and research, with a focus on science and risk communication. Brossard's research agenda focuses on the intersection between science, media and policy with the Science, Media and the Public (SCIMEP) research group, which she co-directs. Brossard is an internationally known expert in public opinion dynamics related to controversial scientific issues. She is particularly interested in understanding the role of values in shaping public attitudes and using cross-cultural analysis to understand these processes. She has published more than 100 research articles in outlets such as Science, Proceedings of the National Academy of Sciences and Science Communication.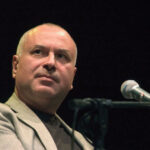 Prof. Sergio della Sala
Graduated in medicine (Berkeley-Milan), specialising in neurology and PhD in psychobiology, Professor Dalla Sala heads the Human Cognitive Neuroscience unit at the University of Edinburgh, and has worked in Aberdeen, Scotland and Perth, Australia. He is editor-in-chief of Cortex and a Fellow of the Royal Society. His field of research is the relationship between the brain, its lesions and human behaviour, particularly memory and amnesia. He has written over 600 experimental papers in peer-reviewed journals and several specialist and popular books. He was awarded the first Tam Dalyell Prize for Excellence in Engaging the Public with Science. He was one of the founders of CICAP, of which he has been a full member since 1991. He has been president of CICAP since 2012.
Area of interest: memory, amnesia, scientific journalism


Dr. Vitalba Crivello
With a background in international economic policy and political communication, Vitalba Crivello has worked in Brussels since 2005. She has held various roles in the domains of policies, projects and communication in EU institutions and in consulting firms. She joined the European Parliament in 2018 and has been involved in launching and developing a completely new project, the European Science-Media Hub.


Prof. Stephan Lewandowsky
Stephan Lewandowsky is a cognitive scientist at the University of Bristol. His research examines people's memory, decision making, and knowledge structures, with a particular emphasis on how people update their memories if information they believe turn out to be false. This has led him to examine the persistence of misinformation and spread of "fake news" in society, including conspiracy theories. He is particularly interested in the variables that determine whether or not people accept scientific evidence, for example surrounding vaccinations or climate science. He has published more than 220 scholarly articles, chapters, and books, including numerous papers on how people respond to corrections of misinformation and what variables determine people's acceptance of scientific findings. Lewandowsky also frequently appears in print and broadcast media and has contributed nearly 90 opinion pieces to the global media on issues related to his research.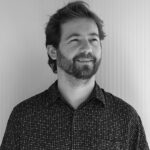 Dr. Manuel Ottaviano
Manuel Ottaviano has a M.Sc. Computer Science Engineering and a PhD in Bioengineering. He works as senior research manager in the area of digital health and wellbeing in the University of Madrid to push innovation in the field of Mobile Interventions, Big data solutions in the domain of precision medicine, Decision support systems to define diagnostic and prognostic tools. Manuel is autor of more than 30 scientific publications and conference proceedings; he collaborates as reviewer in scientific journals (Frontiers in Digital Health, IEEE Journal of Biomedical and Health Informatics). He is also lecturer in the Bioengineering Master in the subject of Telemedicine and Clinical history and director of Master and PhD thesis.


Prof. Niels Peek
Professor of Health Informatics in the Division of Informatics, Imaging and Data Science (School of Health Sciences, FBMH), and lead for Digital Health and Care at the Christabel Pankhurst Institute for Health Technlogy Research and Innovation. His background is in Computer Science and Artificial Intelligence. His research focuses on translational data science for risk prediction, personalised and precision medicine, patient safety, and multimorbidity. He is associate editor of BMJ Health and Care Informatics, and a member of the editorial boards of the Journal of the American Medical Informatics Association and the Artificial Intelligence in Medicine journal. He is a fellow of the Alan Turing Institute and a fellow of the American College of Medical Informatics.



Dr.ssa Roberta Villa
She is a journalist with a degree in Medicine and she wrote for more than twenty years for Corriere della Sera and many other Italian and international outlets. She took part in EU funded projects (TELL ME, ASSET) that explored the topic of vaccine hesitancy and pandemics as a typical case of interaction between science and society in which the role of communication is fundamental, also in response to hoaxes and fake news. She has been a member of the National Immunization Technical Advisory Group (NITAG) of the Ministry of Health and a member of the Advisory Group on fake news and misinformation during the first Conte's Government. She is affiliated with University Ca' Foscari – Venice and the research group of prof. Fabiana Zollo with whom she explored the role of social media in science communication and took part in the EU H2020 project QUEST. She is very active on Instagram, where she has 200.000 followers and where she explains how to deal with the pandemic. Sjhe is the author of the book "Vaccini, mai così temuti mai così attesi" (Chiarelettere, 2021).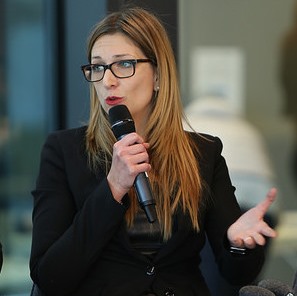 Dr. Angela Simone
Angela Simone is a freelance public and stakeholder engagement professional, working also as scientific journalist, as designer and manager of EU projects, and as lecturer in science communication, open science and Responsible Research and Innovation (RRI).
Since 2010, Angela Simone has been collaborating with Fondazione Giannino Bassetti, Italian not for profit foundation, aiming at promoting Responsible Innovation since more than 20 years.
Biotechnologist by training, she holds an Advanced Master in Science Communication and a PhD in Law and New Technologies. During her doctorate course, she was a visiting fellow at the Science, Technology and Society Program – JFK School of Government (Harvard University).
She is involved in the TRANSFORM project, an EU H2020 project that brings together three European regions – Lombardy (Italy), Brussels-Capital (Belgium) and Catalonia (Spain) – to design, test and disseminate three sound co-creation methodological frameworks, notably a participatory research agenda setting, a design for social innovation and a program for citizen science.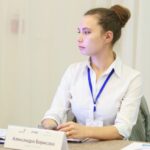 Dr. Alexandra Borissova
Alexandra O. Borissova has a éhD in physical Chemistry and is a former researcher in the field of cristallography. She is an award-winning Russian journalist and science communicator. She co-founded AKSON – the Russia Association for Science Communication and for two years led it as a president (2018-2020). She launched a national science journalists award, Rusnano Russian Sci&Tech Writer of the Year, and organised Russian Science Communication Forum. She is an academic supervisor of the master programme in science communication at the ITMO University (Saint-Petersburg, Russia). She taught science communication to researchers and students at the Rhine-Waal University, TU Delft, Max-Planck Institute for Demographical research, ITMO University.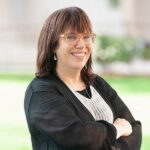 Dr. Deborah Blum
Deborah Blum is a Pulitzer-Prize winning science writer and the author of five books, most recently the best-seller, The Poisoner's Handbook: Murder and the Birth of Forensic Medicine in Jazz Age New York. She writes for a range of publications including The New York Times, Scientific American, Slate, The Wall Street Journal, The Los Angeles Times (and even the literary journal, Tin House). She is currently working on a sixth book about poisonous food.